Purchasing a pre-owned vehicle is a smart choice. It gives you a great set of wheels to hit the streets of New Castle, Ellwood City, and Pittsburgh, making your life just that much easier. However, making sure your choice of model is dependable for years to come is important.
At Shenango Auto Mall, we want all our neighbors to not only have reliable used cars but a vehicle you're going to love driving. Therefore, we've created this short yet reliable used car guide to help you along your car-buying journey. See what it has in store for you when you keep reading below. Then, contact us to start the car-buying process.
Why It's Important to Buy a Reliable Used Car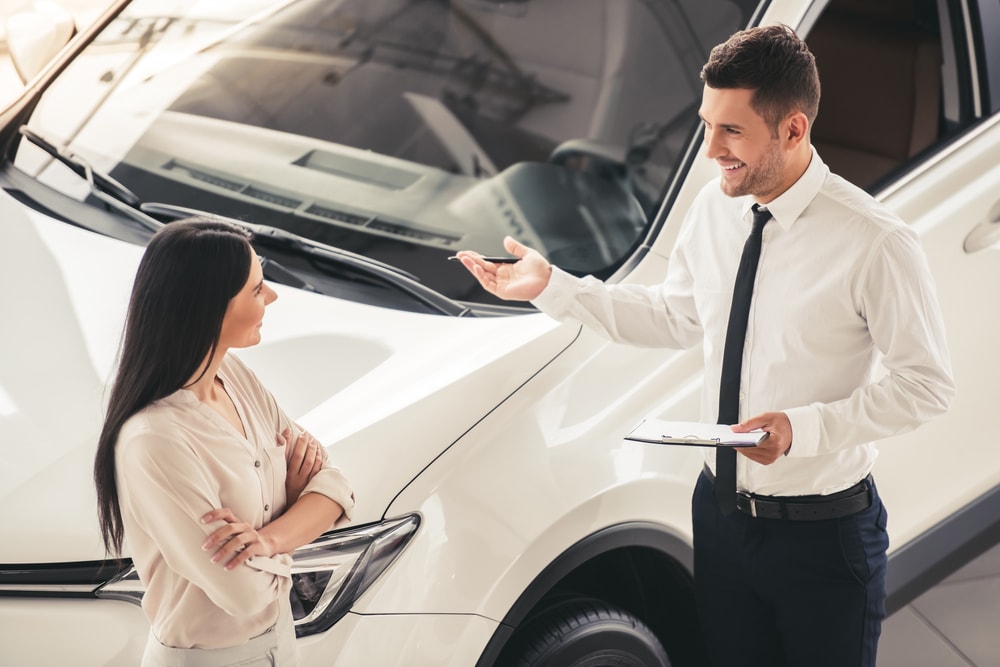 Although it may seem straightforward, buying a pre-owned vehicle that is going to be dependable will help you tremendously in the long run. Purchasing any type of car is a major investment, so you'll want to ensure that you choose a model that you'll be happy with for many years to come.
A reliable used vehicle will allow you to have easy commutes, have fewer repairs in the future, and provide a safe haven for you and your family on the road. Plus, with proper routine maintenance checkups, you can prolong its lifespan even further.
What to Look for in a Used Vehicle
To make sure you select a reliable used car, learning about the specific model is crucial. Here are some things you should pay attention to when searching online or when at the dealership during your test drive.
Interior & Exterior Condition: Does the inside and outside both look like they've been well kept?
Mileage: Vehicles with lower mileage are going to be more dependable for longer.
Under the Hood: Make sure everything is in working order with no weird sounds, odors, leaks, and anything out of the usual.
Car History Report: Knowing how many owners the vehicle has had, when it was repaired, and how it was maintained can tell you a lot about reliability.
Most Reliable Used Cars

When searching for your next set of wheels, keep in the mind the vehicles that have proven to be reliable over the years. At our lot, we offer a wide selection of models, including some of the most dependable models that drivers turn to year after year. Which one will be perfect for you?
Chevrolet Cruze: This sedan is known for its reliability due to its excellent equipment under the hood. Newer used models are equipped with a 1.8L engine and automatic transmission, ideal for city driving. Plus, with comfortable seating and interior amenities, you'll be set for the road ahead.
Jeep Compass: Jeep has made a reputation for themselves by creating vehicles that can withstand some fairly serious off-road terrains. The Compass is engineered with the finest equipment, making them strong and robust. In the Compass, you'll have a capable engine, 4x4 capabilities, and more, so you can rest easy knowing this vehicle is going to last.
Jeep Cherokee: Once again, a Jeep makes this list for good reason. Along with the capabilities and performance this SUV offers, this Cherokee is stylish and super spacious inside. It makes a perfect family vehicle or adventure companion.
Ford F-150: Ford is built tough and made to last truck drivers a long time. It can tow, handle off-roading, and is still great for city drives. Plus, it comes available in multiple cab sizes, such as the SuperCrew, which gives you ample room inside the cabin, as well.
Search Through Reliable Used Cars at Shenango Auto Mall
Ready to find which reliable used car is right for your needs? If so, then visit our dealership today! Customers in the New Castle, Ellwood City, and Pittsburgh region have great options here as well as assistance from knowledgeable associates. See what we can do for you when you stop by soon!